EDIT MAIN
National Honor Society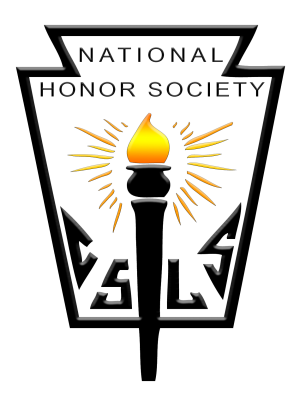 National Honor Society Service Hour Log Sheet
–To ensure that students have proper time to develop their leadership and service skills all nominations are submitted in the fall of their junior year. All juniors and seniors with a 3.75 GPA will be invited to apply.
– After nomination, induction is based on character, leadership, activities, and community service paperwork which is submitted by the student.
– Members are selected (based on the paperwork submitted) by a 5 member faculty council, appointed by the principal.
– Mrs. Cardillo/Mr. Amolins serve as advisors for this group; however, are not a part of the voting council.
– Members are expected to participate in the monthly service projects planned by the NHS elected officers.
Duties of National Honor Society Officers
President
1. Preside over all meetings
2. Meet with administrator to update them on chapter activities and goals
3. Assume leadership role in organizing fundraisers and service projects
4. Organize induction ceremony
5. Research possible service projects and activities for chapter6. Read and become familiar with the NHS contract and be able to inform members of its content
Vice President
1. Preside over all meets in absence of President
2. Determine all meeting dates to be approved by advisors
3. Write up releases to website and paper about upcoming events
4. Assume leadership role in organizing fundraisers and service projects
5. Read and become familiar with the NHS contract and be able to inform members of its content
Secretary
1. Take minutes at all meetings- copy and give to advisors
2. Read back minutes from previous meetings
3. Keep accurate attendance- contact members who have missed meeting without notifying advisors
4. Make copies of applications and put together binders for faculty committee
5. Write announcements and have them approved
6. Distribute all information and materials for fundraisers and service projects 7. Assume leadership role in organizing fundraisers and service projects
Treasurer
1. Get copy of current NHS balance and transactions
2. Keep an up to date record of all transactions
3. Complete purchase orders and submit to advisors
4. Collect all money made or raised by chapter, and fill out deposit slips whennecessary
5. Take accurate inventory of all needed supplies and make order
Service Project Coordinator
1. Make up check sheet and alphabetized notebook for all current members
2. Explain individual service projects to members
3. Distribute and collect service project requirements and proposals to all members
4. Review service project proposals and adjust, then contact members as needed
5. Distribute and collect completed service project final assessments and file