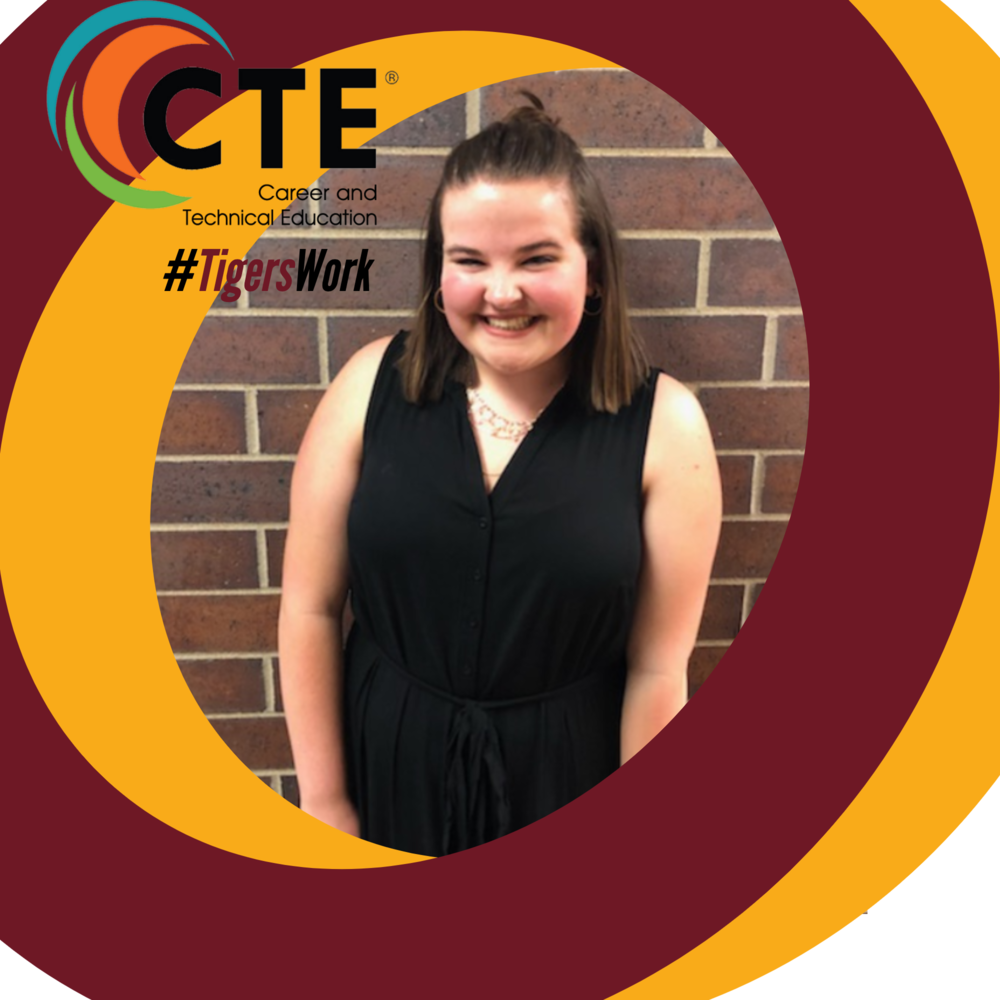 CTE Spotlight: Kaitlin Gross
Breanne Lynch - CTE Coordinator
Tuesday, September 24, 2019
The Harrisburg Career and Technical Education Department would like to spotlight student success in Career and Technical Education. Students are nominated for the honor and honorees will be announced each month. We are proud to announce September's honoree: Kaitlin Gross, Harrisburg High School Health Occupations Students of America (HOSA) Chapter President, as nominated by Mrs. Lisa Cardillo. Kaitlin recently shared her thoughts about CTE and HOSA with Breanne Lynch, District CTE Coordinator, keep reading for more!
When Kaitlin was asked what attracted her to CTE courses or Career and Technical Student Organizations (CTSOs) she shared her sister was in Family Career and Community Leaders of American (FCCLA) and that connection motivated her to participate in HOSA. She was excited to get involved in HOSA, as it is a student led organization, where student's get to make effective decisions, lead, and participate. One of her most memorable HOSA experiences included competing at international research conference where she was able to meet students from all over the world. Kaitlin credits CTE health science classes and HOSA for helping develop her public speaking skills and for showing her how self-driven she could be. She encourages other students to get involved in CTE or join a CTSO because it will help explore career interests, but also develop important skills, regardless of a specific career goal.
Ms. Gross does intend to major in nursing and become a forensic nurse examiner, she stated, "those victims need lots of care, they are very vulnerable, and I want to make a change in how victims are perceived and treated." With experience, leadership, and service at her core, Kaitlin is bound to succeed due to her drive and skills learned in her exploration of health sciences. Congratulations to Kaitlin Gross this month's CTE Student Spotlight Honoree.