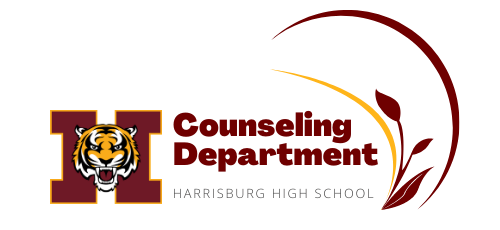 Traditional (TL) Program Freshman Counselor
To help ensure our 8th-grade learners have a smooth transition to Harrisburg High School, we are providing the following opportunities for learners and parents/guardians. Our hope is between pre-registration, pathway presentations with Mr. Rollinger, and registration with our high school counselors, we will thoroughly help 8th-grade learners and parents make the right choice of both pathways and programs offered at HHS.
View the 8th Grade Student/Parent Letter
For: Parents & Students
Presented By: Ryan Rollinger | HHS Principal
The presentation will cover:
Traditional Learning and Customized Learning programs

Advanced Placement (AP)

Dual Credit

Post-Secondary Opportunities
When:
Wednesday, December 15th & Wednesday, January 5th, 7 pm (same presentation both nights) | HS PAC
8th Grade Program Choice Deadline
CL/TL Program choice requests should be turned in to middle school counselors or office staff by Friday, January 7th.
Presented by: High School Freshman Counselors
Your freshman counselors will discuss graduation requirements, course options, and everything incoming freshmen will need to start their high school careers off on the right foot!

Learners will send registration choices to parents via email.

Any changes after this date will be on the parent portal.
When:
North Middle School | Wednesday, February 2nd

South Middle School | Friday, February 4th
High School Class Registration
Presented by: High School Freshmen Counselors
8th Grade learners will register for high school classes with the guidance of HHS freshmen counselors.
When:
North Middle School | Wednesday, February 9th

South Middle School | Thursday, February 10th