Harrisburg High School will experience two notable retirements at the end of this school year. These two teachers, Mr. Todd Marks and Mrs. Elizabeth Gould, are known for their feats in FFA and choir, respectively. Throughout their time at HHS, both individuals have created lasting impacts on their students and the legacy of their teaching will endure long after their retirements. While Mr. Marks has spent 37 years in the Harrisburg School District, Mrs. Gould has been here for 17 years. Throughout their time here, the two have seen many changes go on throughout the district. They could both agree on one change as the most prominent: the growth. Mr. Marks detailed, "Increase in enrollment allows me to work with a greater number of students and to meet more families. The main drawback is just the opposite, though, as I don't get the opportunity to meet most of the students that pass through the halls."
Mr. Marks reflected on his favorite moments from his career as a high school teacher. He shared two favorite memories: coaching two FFA Parliamentary Procedure teams who placed in the top 10 nationally and assuming the role of assistant coach on all four of the state football championship teams. Helping students step out of their comfort zone to try something new and then witnessing as they develop a passion for it became his favorite part of teaching. After retirement, Mr. Marks will continue as an active member in the community by participating in the Harrisburg Community Fire Department; he also wishes to expand his model train hobby and spend time with his father and brothers in North Carolina and Tennessee.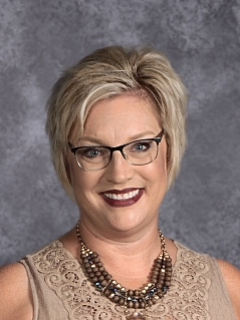 The most impactful moments for Mrs. Gould involved the three times her students qualified for Carnegie Hall and performing there twice; she has always loved witnessing her students make steady progress and have "aha" moments after hours of hard work. Mrs. Gould detailed a list for her plans after retirement, which includes, but is not limited to, the following: spending time with her family, traveling, downsizing, and learning new skills. Additionally, she emphasized that she was definitely looking forward to mowing her lawn, her favorite pastime.
The students and staff of Harrisburg High School will deeply miss Mr. Marks and Mrs. Gould and remember their lasting impacts they made on FFA and choir, respectively.