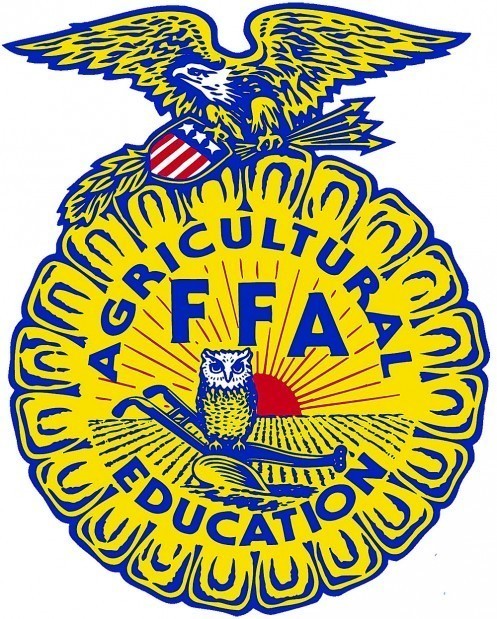 2018 saw a very busy yet very successful LDE season for the members of the Harrisburg FFA Chapter. LDE stands for Leadership Development Event which are competitive activities designed to educate students and develop their public speaking and leadership skills. Over 40 members of our chapter participated in a wide range of LDE competitions and our season culminated with 22 members qualifying for the South Dakota State LDE Finals in Pierre on December 2nd& 3rd. To qualify for state, an LDE team must finish 1stor 2ndat district competition and individuals must place in the top 3. Harrisburg 1 of 11 schools in District 7 and this event was held on November 13 at West Central High School in Hartford.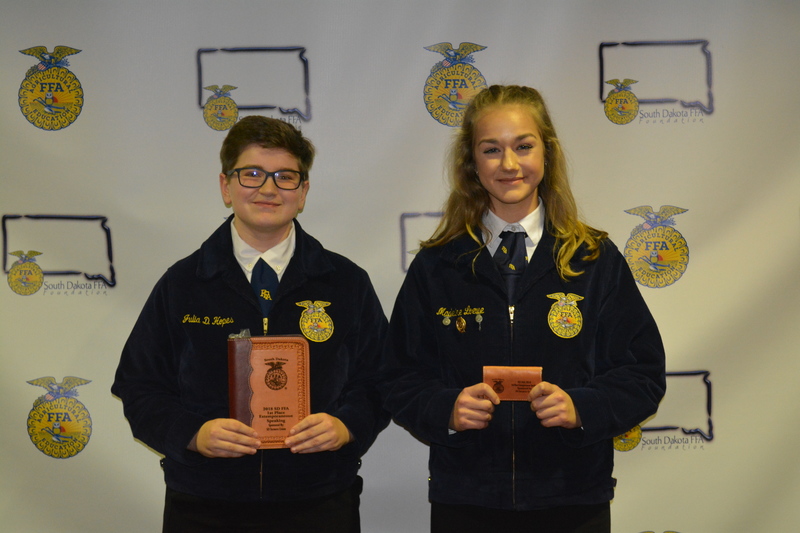 Extemp – Isabel Roth, Harrisburg, 1stplace. Madeline Lowe, Lennox, 3rdPlace.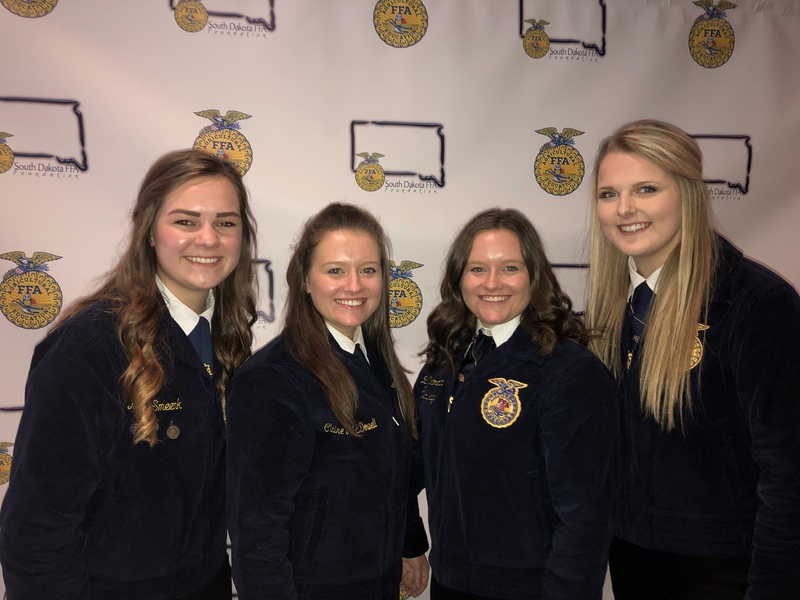 Isabel Roth was the only qualifier in an individual event and competed in the Extemporaneous Public Speaking LDE. Actually, she placed 4that Districts and when the 3rdplace student could not attend, Isabel was able to compete at state. This was very fortunate for her as she not only was able to compete at state, she came home the state champion in Extemporaneous Speaking! Isabel placed 1stout of 14 state qualifiers and will have the opportunity to represent South Dakota and Harrisburg at the National FFA Convention in Indianapolis next October.
Ag. Communications – Kayla Smeenk, Madison Heyn, Michaela Heyn, Allyson Beninga
Four LDE teams qualified for state and all of them did an excellent job. The Agricultural Communications team of Kayla Smeenk, Allyson Beninga, Michaela Heyn, and Madison Heyn placed first at districts and continued that winning streak to be name state champions! This is the first time that the Harrisburg FFA has won Ag. Communications at state and they also will represent our chapter and state at the National FFA Convention.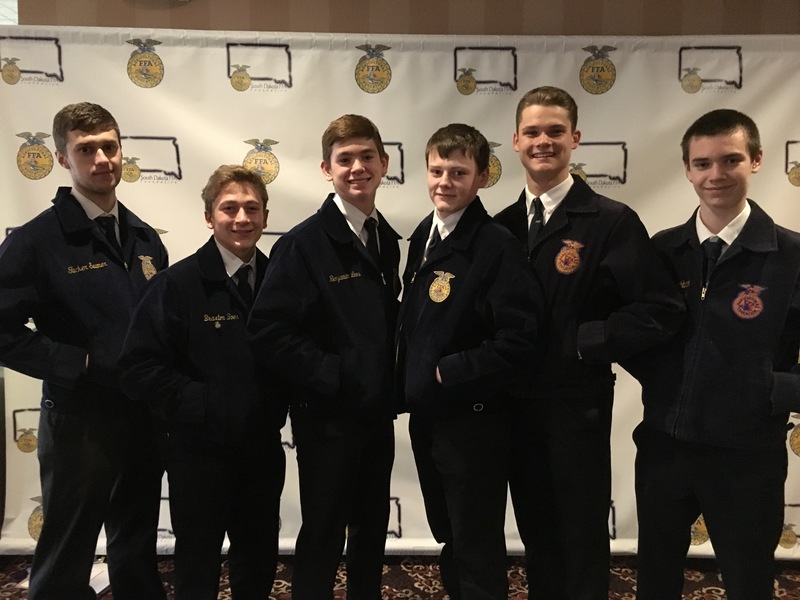 Sr. Parliamentary Procedure – Tucker Seamer, Braxton Boer, Ben Loos, Carter Tuntland, Ethyn Rollinger, Josiah Scheaffer.
Two of our state qualifying teams did very well by finishing third at the State event. The Marketing Plan team of Olivia Johnson, Madysen Schmid, Devanie Andre, and Kaley Stevens did an outstanding job for their first time performing in this LDE. The Senior Parliamentary Procedure team of Tucker Seamer, Ethyn Rollinger, Carter Tuntland, Josiah Scheaffer, Braxton Boer, and Ben Loos also joined the ranks of Harrisburg teams placing in the top three. 
Conduct of Chapter Meetings – Austin Reiners, Karlee, Bequg, Jesselyn Dornbush, Mikayla Kolbeck, Alexis Kraft, Madeline Grabow, Hannah Eckert, and Shanden Reiners.
The final team from Harrisburg to participate at state was the Conduct of Chapter Meetings team. This LDE is for freshmen members who demonstrate their parliamentary procedure skills in a mock FFA meeting format. The Harrisburg team consisted of Madeline Grabow, Hannah Eckert, Alexis Kraft, Mikayla Kolbeck, Austin Reiners, Karlee Bezug, and Shanden Reiners placed 7thoverall. The FFA would also like to thank the following students for attending the State LDE's as team alternates and serving as timers for several of the state events. Danesa Willson, Nick Tschudy, Jesselyn Dornbush, and Brenden Blakney. Timing an event may not be as much fun as participating, but these young people work hard and have to be focus the entire day to assist the participants and judges. Special thanks to Danny Harris for driving bus and getting us safely to Pierre and to Mrs. Katelynd Hendrickson, our student teacher who trained the Marketing Plan team and joined us in Pierre as an advisor and chaperone.